Seeking Independent Sales Representatives
Studio 25N a website development and print design service is seeking a motivated individual with some sales experience who can provide sales representation for our growing company on a commission basis. We are looking for someone who is comfortable working independently as a Sales Representative developing leads.
Studio 25N is a high quality website development and graphic design company located in Fishkill, NY. We specialize in custom website design and work one-on-one with businesses to bring them a professional and effective online presence.As a Sales Representative, they will be selling our website design company, search engine optimization, custom logo and print design services. Visit our site for a full range of services; www.Studio25N.com
Responsibilities & Goals Include
Working independently at your own pace
Identifying prospective clients and working to find leads
Generating new leads through cold calling, networking, and referrals (no need to work with the client through the production process)
One goal is to have clients contact Studio 25N to discuss requirements and provide a proposal for the project.
Sales of website development and print services
Portfolio presentation from desktop, laptop or mobile device
Following up with prospective customers and selling new website features and print design services to current customers
Qualifications & Experience
Self-disciplined and self-motivated
Ability to work effectively with little or no supervision
Outgoing personality with strong interpersonal skills
Excellent communication skills
Reasonable computer skills, and the ability to learn new skills with training
Compensation
10% of any project directly acquired by Sales Representative
10% of any subsequent project from the client acquired by the Sales Representative for 1 year.
Commission is paid on receipt of payment from the Sales Representatives client based on the signed proposals for the project. Typically there are three payments per project and commissions are paid within 7 days of receipt of payment.
Tools & Training
Studio 25N will provide: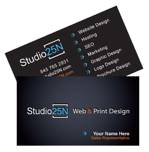 Online portfolio samples of work and services.
Marketing Materials with discount specials (see last page).
Sales Representative will receive a copy of all proposals and correspondence regarding their client
Strong company history since 1985, reputation for delivery, great testimonials from existing clients and name recognition locally
A Studio25N eMail account eg: your.name@studio25N.com <Sales Representative>
Will provide ongoing training and support as needed.
Price Structure ( ) of Services
Supplied upon request
Sample marketing material for leave behind with potential client